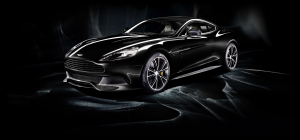 About us
Golden Eye Cars provide Chauffeur-Driven luxury car hire across Ireland.
OurAston Martin DB9 is a limited Edition, complete with Special Carbon Pack. It has a 6 Litre V12 engine capable of reaching 60 mph in an astonishing 3.1 seconds!
The exterior is finished in an eye-catching Q Special meteorite Silver Metallic. The body sits on 20 inch, 10-spoke alloy wheels with Perelli P-Zero tyres.
The elegantly luxurious interior is upholstered in Obsidian Black Leather with Red Stitching. This Supercar has a fully-installed Bang & Olfsen audio system, giving you maximum entertainment during your drive.
This Aston Martin is one of it's kind in Ireland. This is a Once-in-a-lifetime opportunity to travel in absolute luxury!